Amorphous and nanocrystalline cores
We have round and oval wound soft magnetic cores made of nanocrystalline or amorphous material with low magnetic losses in our program.
These are amorphous and nanocrystalline materials
The amorphous VAC material bears the brand name VITROVAC and the nanocrystalline VAC material the brand name VITROPERM. Both materials are produced in a so-called rapid solidification process. The melt is poured through a ceramic nozzle directly onto a cooled wheel and thus cooled from about 1400 to 400 degrees Celsius in milliseconds. The rate of cooling is greater than one million degrees per second.

This creates a thin tape with a typical thickness of approx. 23 µm. The amorphous VITROVAC is an alloy with a high cobalt content. VITROPERM is a pure iron alloy which then becomes "nanocrystalline" through a special heat treatment process. VITROPERM is the material of the future and supersedes VITROVAC.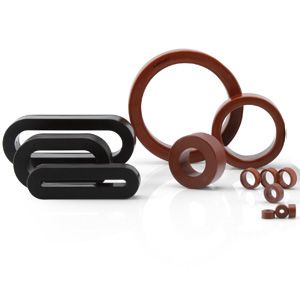 Types of cores
WE DISTINGUISH BETWEEN TWO TYPES OF CORES:
In a toroidal core, a thin, "practically endless" tape is wound up in a spiral. The preferred design here is a ring or toroid. The core can be oval or rectangular.

The cores form a practical air-gap-free magnetic circuit with a constant cross-section: the so-called iron cross-section (AFe). Toroidal and oval cores are possible in all sizes / geometries in principle. Only in practice are there fixed value ranges for the ratio between the outer and inner diameter. It comes down to manufacturing aspects, more cost-optimised production and optimum magnetic properties.
Product advantages
The cores are characterised by their compactness and robustness. Different permeability levels (µ = 700 to 120,000) are available to suit the applications. The properties of the cores are specified in the form of magnetic qualities.
This ensures excellent properties and unrestricted reproducibility:
Optimum damping behaviour
Excellent linearity
Minimal loss
With the nanocrystalline material VITROPERM, an operating temperature range of -50°C to +150°C can be achieved, which is particularly important in the automotive segment.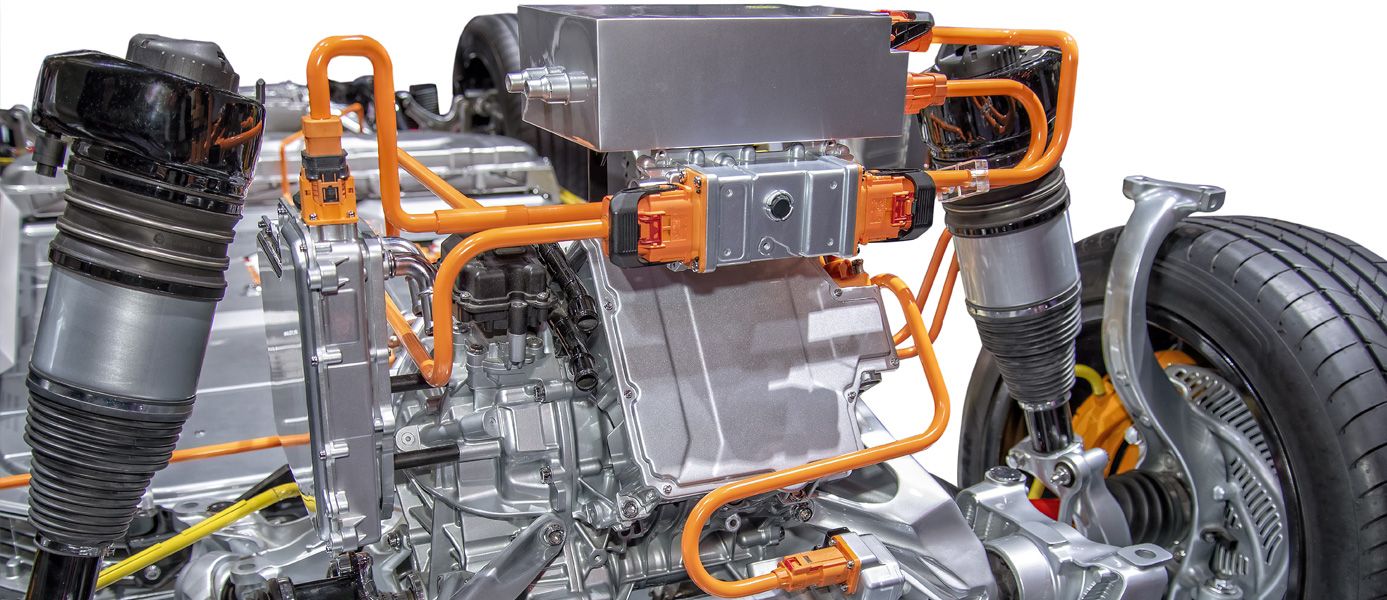 Fields of application
The cores are always used or applied where electrical energy conversion takes place.
Automation
Drives
Renewable energies
Medical technology
Installation technology
Here, the focus is on the use of cores mostly in refined form, as inductive components, i.e. with winding, as transformers, as current-compensated chokes for EMC or used as current transformers for measurement purposes.
Here the focus is on use in EMC for common mode suppression. Oval cores are increasingly being used.