Cable assemblies - cables according to your specification
At Haug, we assemble individual cables in our own factory according to your specifications. In close collaboration with you, we develop optimized solutions for every application. This way we can make a significant contribution to the success of your products.
We support our customers in finding the right cable assembly. With groundbreaking solutions, tailor-made for your industry. Whether medical technology, e-mobility, or industry: our knowledge and experience in all sectors are the key to your progress. That' s what we call beyond and ahead.
Cable Types
Our focus is on cable solutions. From connectors to stranded wires, ribbon cables, cable harnesses to hybrid cables or circular connectors: Haug supports you with customized solutions to unleash the potential of your ideas. It's your success that matters to us.
Our mission: to accompany and support you on the way to the right cable assembly with our own design-in and production know-how. In doing so, you benefit from our great flexibility as well as from an excellent value for money.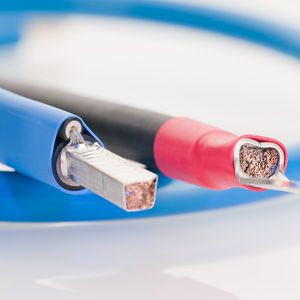 Stranded Wires
Choose from automatically processed, double-sided stranded wires in large quantities to manual individual production of larger diameters in small batches.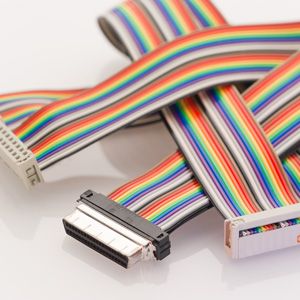 Flat Ribbon Cable
With many years of production experience in our own factory, we can offer you a comprehensive range of multi-core flat ribbon cables.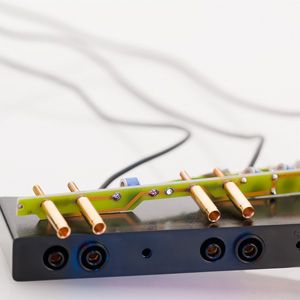 Assemblies
We provide you with 100% tested ready-made assemblies. You can either provide the material or we handle the complete service for you, including the procurement of the initial material.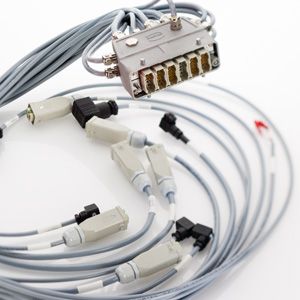 Cable Harnesses
In addition to specific designs, we can manufacture individual solutions for you – right up to customized cable harnesses and complex systems.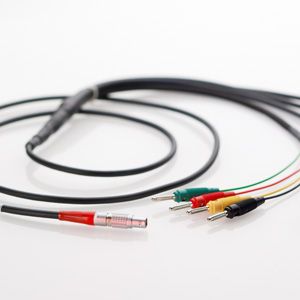 Hybrid Cables
We assemble hybrid cables with a wide variety of cable elements for you, such as copper wires, coaxial cables, data, control, or supply lines.