E-Mobility
Tomorrow's electromobility depends on intelligent electronic solutions. At Haug, we are developing, producing, and supplying cutting-edge electronic components for solutions related to the efficient charging process.
A smoothly running charging communication between vehicle and charging station is an essential requirement for the effective charging process of electric vehicles. Closely collaborating with you, we focus on system solutions for a wide range of applications and performance ranges – from inverters to on-board charging systems. In addition to increased performance, we always pursue cost optimization and efficient system controls.
As a manufacturer, you have to face the day-to-day challenge of keeping an eye on efficiency, costs, and the trend towards further miniaturization. With Haug you have a reliable partner to support you when things get complicated. Our field application engineers, and technical consultants can answer your questions about technology topics that will help increase your success. These include, for example, higher switching frequencies that lead to the desired miniaturization or reduction of inductive components.
Another example are power electronic components that temporarily store reactive power in capacitors. We offer these electrolytic or film capacitors in a wide range of voltages, now also optimized for designs based on silicon carbide. The advantages of this technology for on-board charging systems include above-average efficiency with a very high level of conversion and good availability.
When internally connecting the power components of an inverter, we make sure that increasing the voltage reduces the costs. This not only lowers the required currents, but also means that the components become smaller and more efficient.
At Haug, we support your design-in with, for example, high-permeability cores for common-mode interference suppression, super junction mosfets and SiC SBC for single-phase switch mode power supply (SMPS) with PFC, SiC mosfets and gate drivers for DC/DC converters, or intelligent current sensors for measuring the charging current.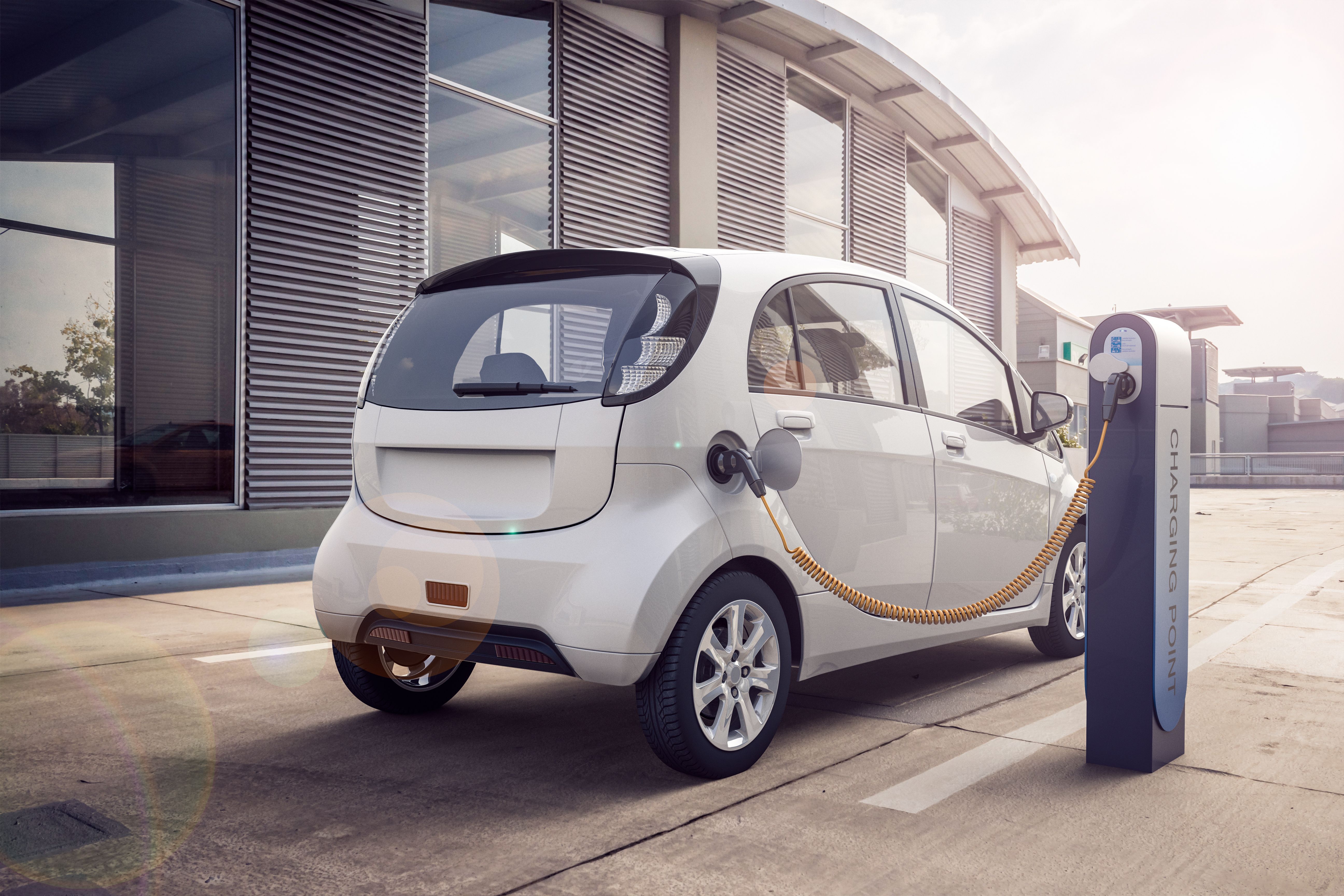 ROHM:
Gate Driver, IGBT, MOSFET, SiC MOSFET, GaN HEMT
VAC:
Current sensors, DI sensors, BenVAC
HAUG:
PFC choke, EMC choke, EMC cores, transformers, power supply transformers, cores
ITELCOND:
Alu-Elko (Snap-In/Srew)
HARTING:
Charging cable, circuit board connector, plug
MARQUARDT:
E lock, switch
Backup batteries, DC-DC converters, AC-DC converters, power management, capacitors, AC zero crossing detection, reset IC
PCB connectors, LAN sockets, WIFI, transformers
We move your ideas ahead with innovative current transformers for consumption measurement, current-compensated chokes for EMC and transformers for the power supply of the power semiconductors. As a result, you achieve the necessary space and weight savings. In addition, you increase efficiency and meet the highest requirements for the functional safety of your application. The individually suitable solutions for your e-mobility applications – from charging stations to streetlamps – provide you with ample support in terms of knowledge and experience.
Take advantage of these benefits and contact us.